Guided Tours of King's College with Cantab Tours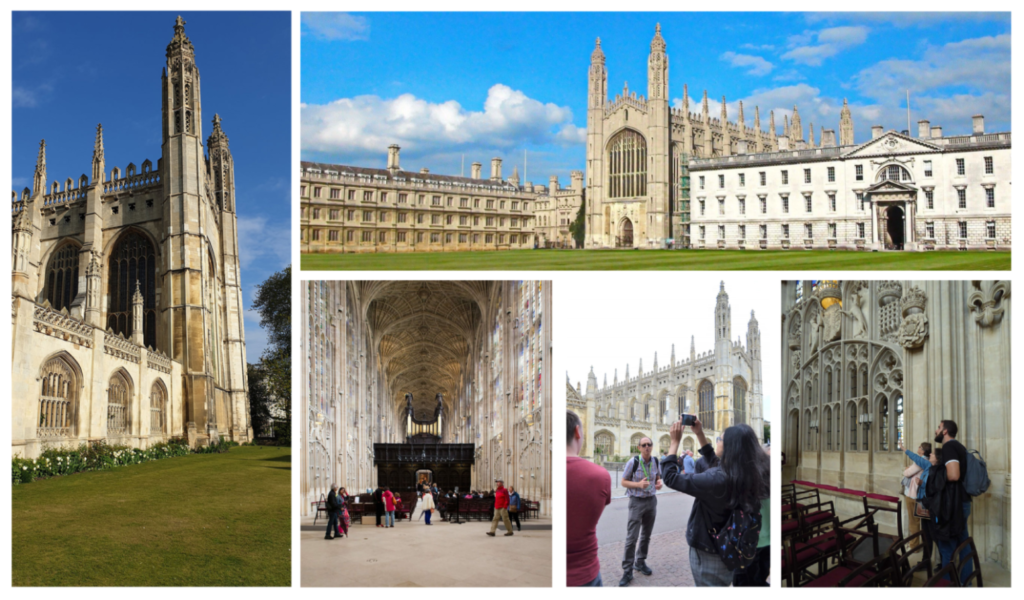 Cantab Tours are delighted to be able to offer Private Guided Tours of King's College and Chapel Cambridge.
One of, if not the, most iconic sights in Cambridge, King's College is a stunning late Gothic building dating from the 15th century and founded by Henry VI. King's is one of the 31 constituent Colleges that make up the University of Cambridge. The building has many fascinating features with some of the highlights including:
The magnificent fan-vaulted ceiling, largest of it's type in the world
The most complete set of 16th century stained glass
Beautiful oak screen with the carved initials of Henry VIII and Anne Boleyn
Ruben's wonderful altarpiece, The Adoration of the Magi
Cantab Tours work closely with the Society of Cambridge Tourist Guides and as such are one of the few tour companies permitted to run guided tours of King's College.
The tours are part of their Private Tour Service, and can be booked as a standalone tour of the college or as part of a longer tour that takes in some of the many other Cambridge city-centre sights. All their tours are fully customisable and tailored to the individual interests of the group. – choose the time, meeting place and the itinerary. Tours can last up to 2 hours and accommodate up to 20 people per guide.
Cantab Tours would recommend a 1-hour tour to fully explore King's or book a 1.5 or 2-hour tour to include some of the other iconic sights of Cambridge's historic city-centre.
If you'd like to find out more, take a look at the Cantab Tours website for full details and information on how to book your tour.
Excellent Walking Tour - Highly Recommended
"Mary was a terrific guide, we really lucked out - fun and generous with her knowledge, time and enthusiasm, flexible and engaging - broad depth of expertise and passion on all manner of aspects regarding Cambridge - history, literature, science..you name it... Thanks Mary!"